TESTS FOR PATIENTS WITH EARLY-STAGE CANCER
Improving the management of early-stage cancer
---
For doctors treating patients of early-stage cancer, two fundamental questions remain after surgery: Does any cancer remain? What is the risk of the cancer returning? Our test helps answer these questions by quickly and conveniently detecting minimal residual disease (MRD) from a simple blood draw.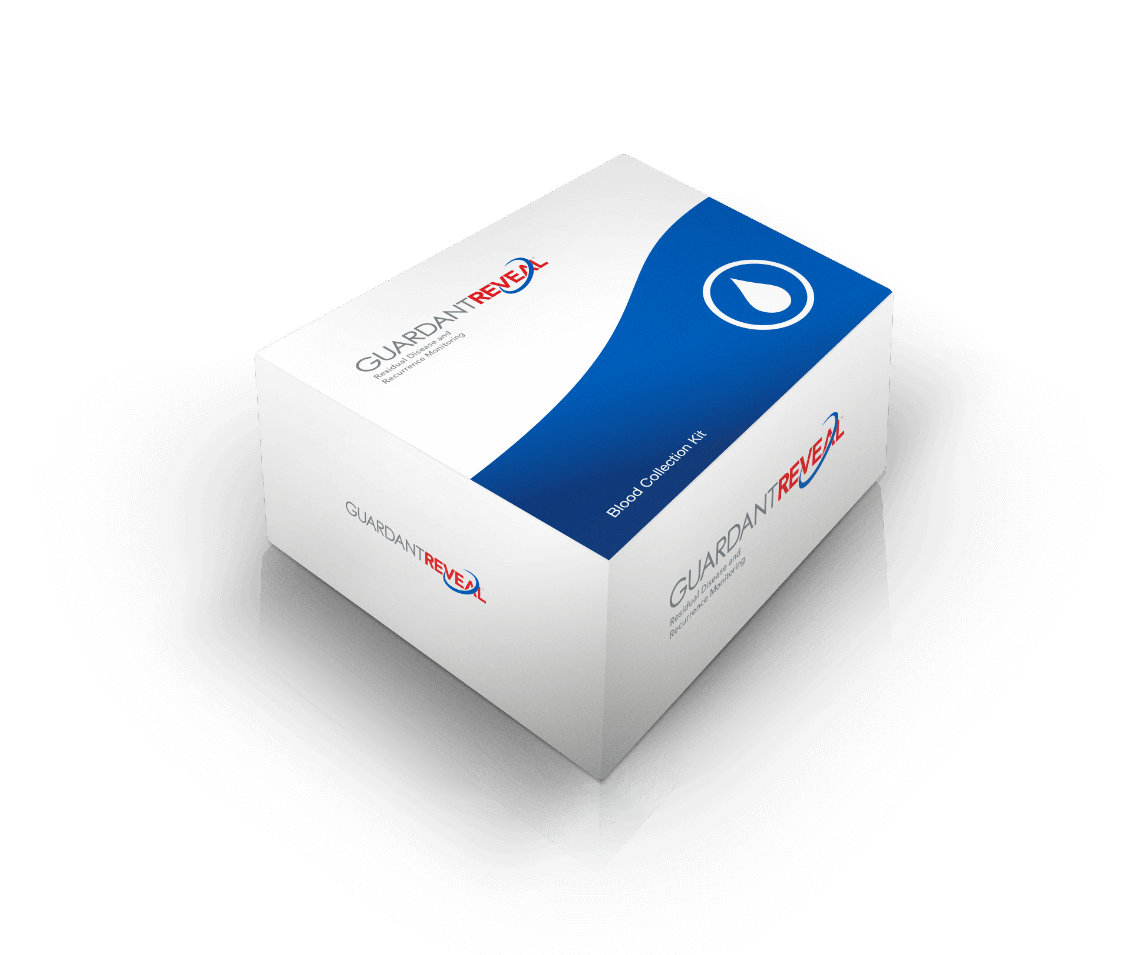 Residual disease detection and recurrence monitoring
Our Guardant Reveal™ test is the first blood-only test that detects residual and recurrent disease in two weeks, without the need for a tissue biopsy. The test detects circulating tumor DNA (ctDNA) in blood after surgery to identify patients with residual disease who may benefit most from adjuvant therapy. Our first indication is early-stage colorectal cancer with additional cancer types to follow.